New Rental Items for 2019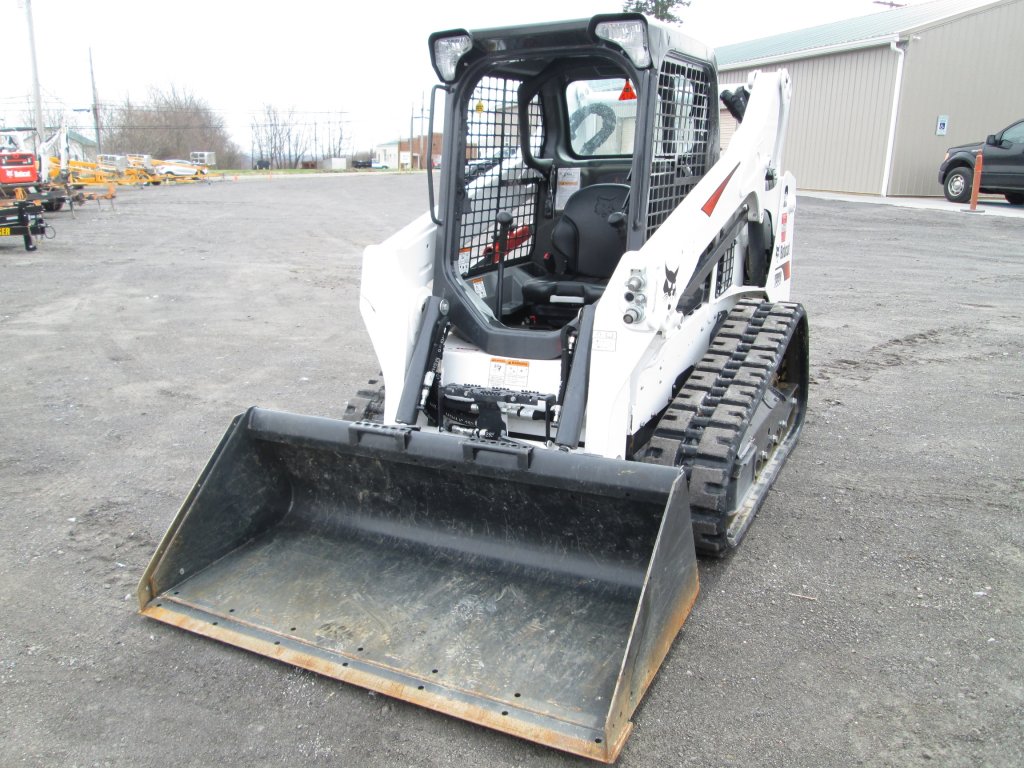 Our new track loader is powered by a 66 hp engine and has a rated lift capacity of 2100 lbs. As with all of our large equipment, a trailer is included with the rental.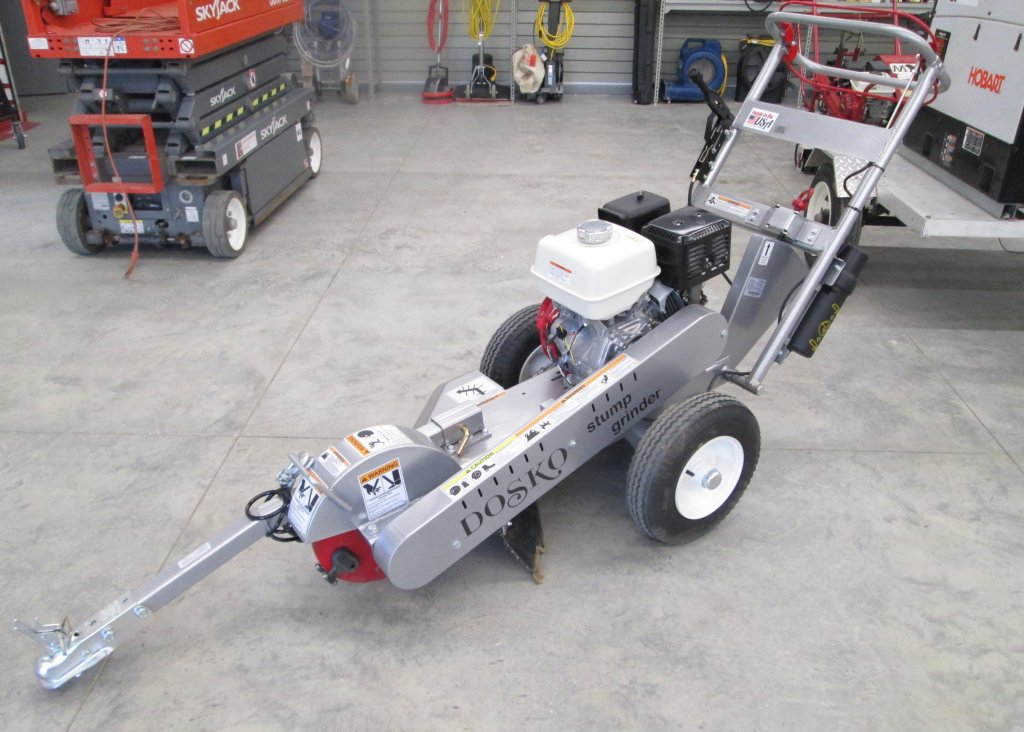 Pedestrian style stump grinder which can be towed with a 2" ball. Capable of cutting up to 16" below grade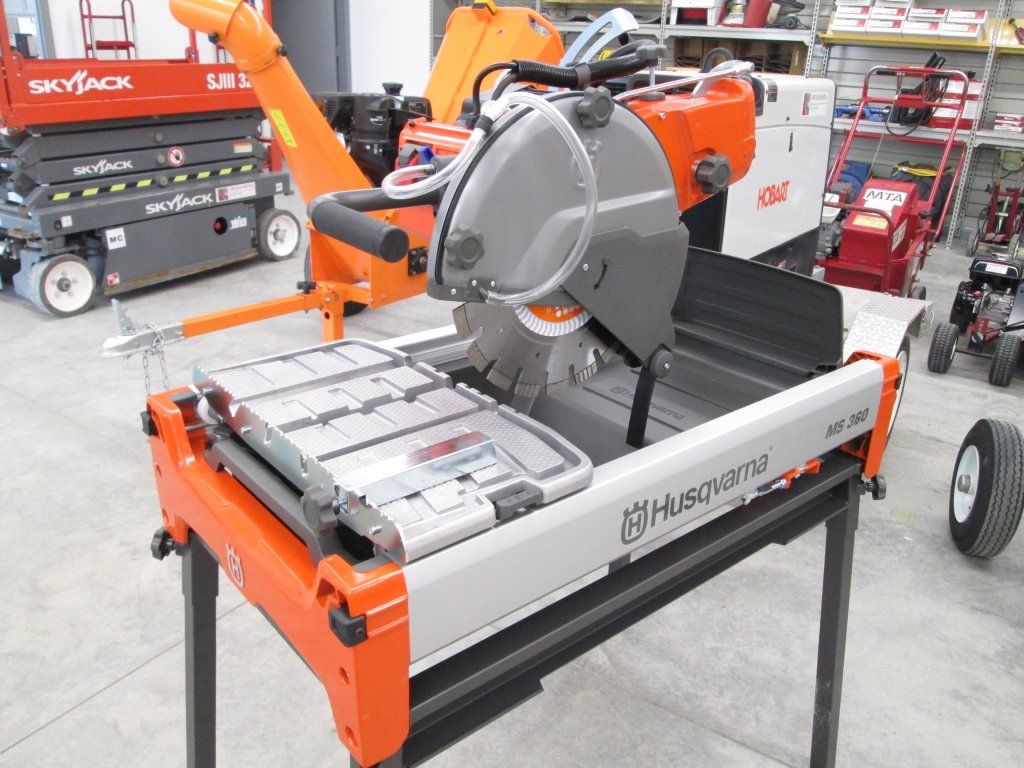 Husqvarna MS360 Masonry Saw
Equipped with a 14" blade and lifting handles. The electric motor plugs into a 110 v electrical outlet and is capable of cutting wet or dry. A stand is also included with the rental.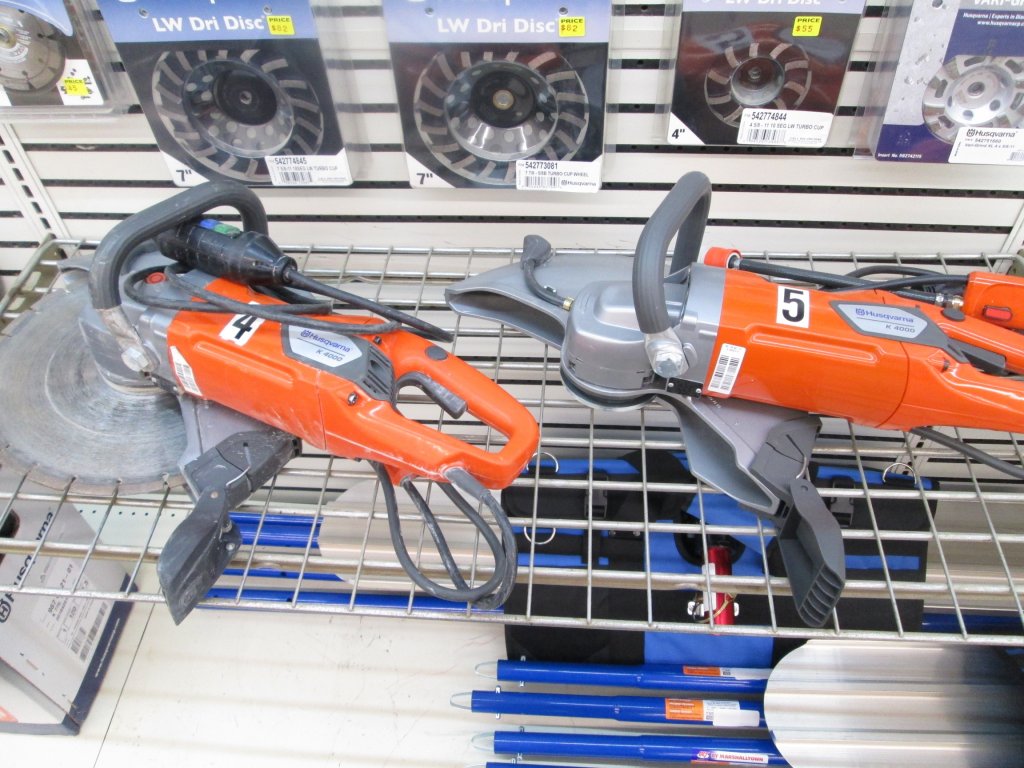 Recently redesigned electric cut off saw that can cut wet or dry. Ideal for cutting concrete, brick or block in basements or other areas with poor ventalation. Wet cutting allows for minimal dust.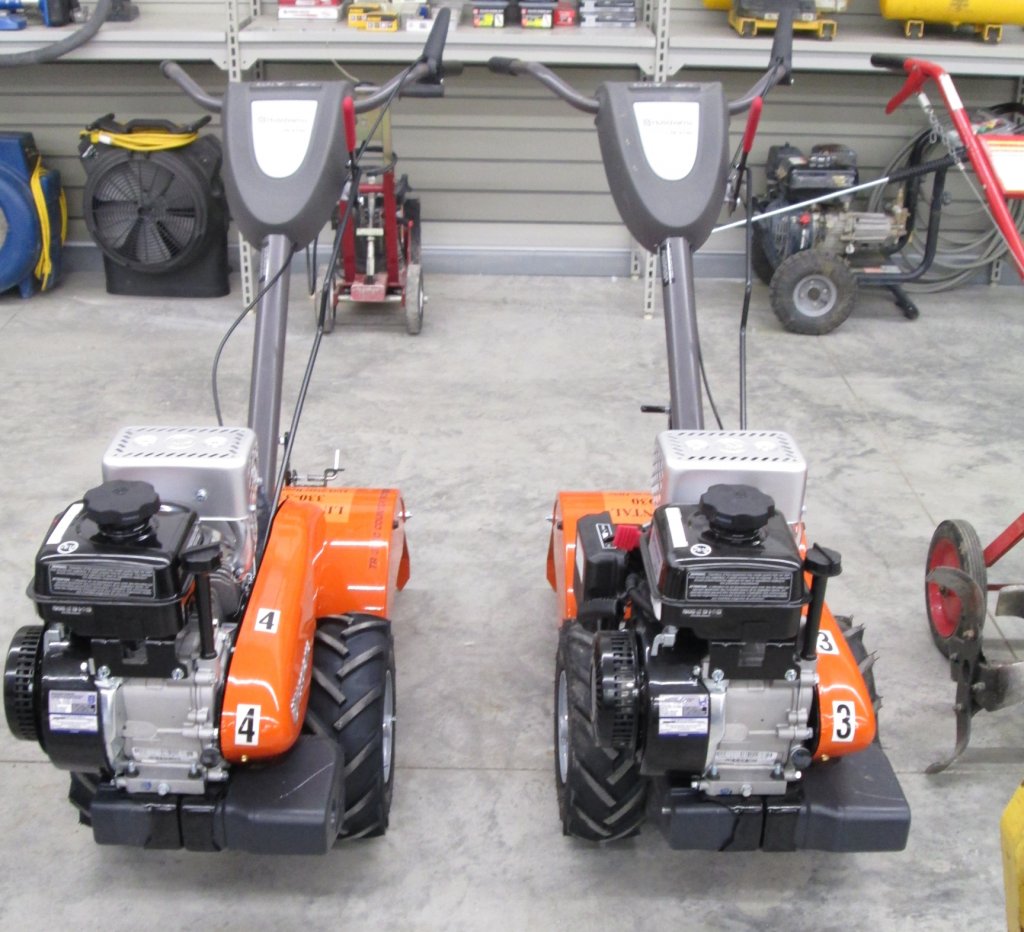 Rear tine, self-propelled with a 14" cutting width.
Removes odors due to pets, smoking, fire, mildew and many other sources from homes, apartments and even cars.
Airless paint sprayer for smaller jobs. It comes with a 25 foot hose and a suction hose that can be placed in a 5 gallon paint bucket.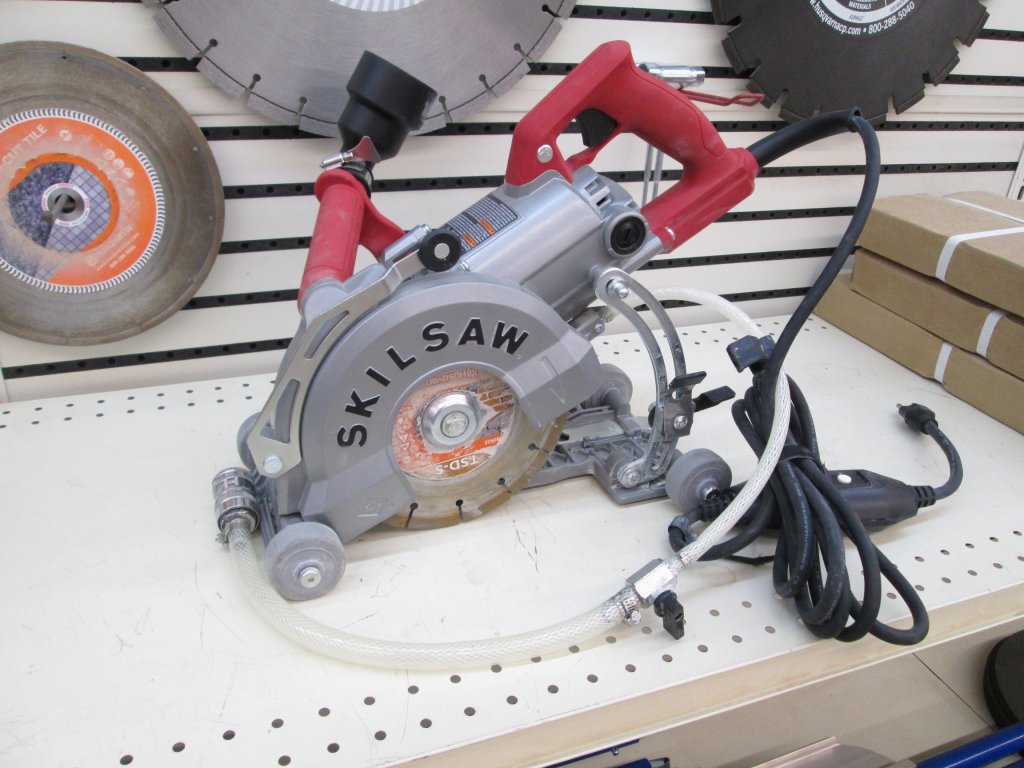 Capable of wet or dry cutting with a 2" maximum cutting depth. Also equipped with roller wheels and a depth lock.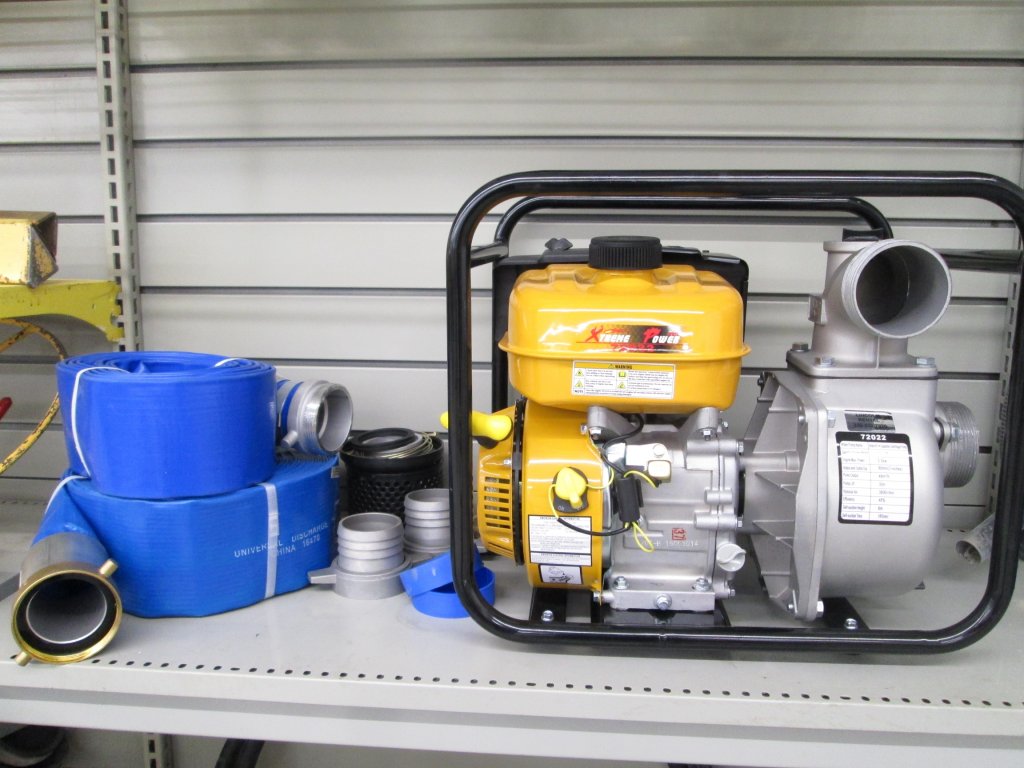 3" Trash Pump

Moves up to 15,600 gallons of water per hour. Rental includes up to 75' of discharge hose and 15' suction hose.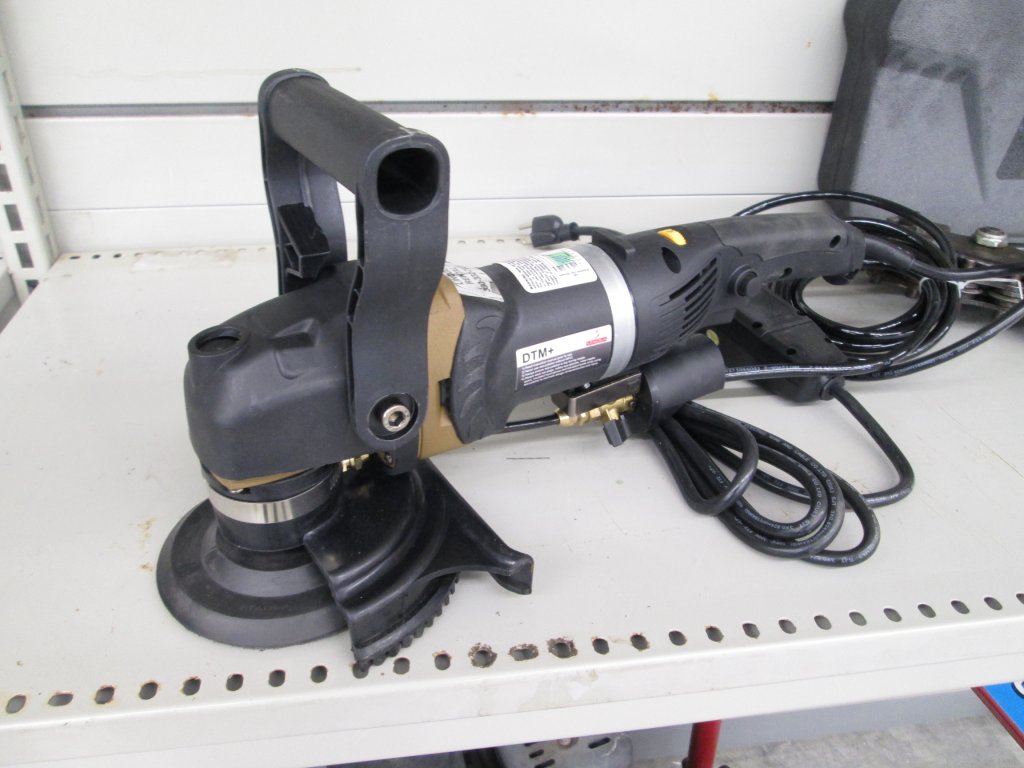 Concrete and Granite Polisher
A diamond polisher for granite or concrete countertops. Must be used wet.